Many of today's leading wireless microwave and RF communications applications rely on PRI products. Our customers know from experience that using PRI means the highest quality with the least risk of problems. Our products and our manufacturing process incorporate unique features and quality controls. An overview of the features engineered into our products include the following: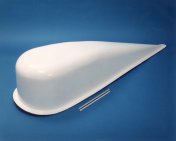 Radomes
PRI is a recognized leader in the manufacture of specialty, lightweight composite radome structures. We offer a wide range of sizes with a myriad of electrical characteristics. Most are custom manufactured with multi-layer Nomex® honeycomb, or rigid foam for optimum strength and maximum RF transmissibility at RF frequencies up to 100 Ghz.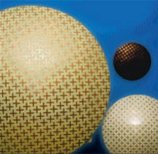 Dichroic Sub-Reflectors
PRI incorporates the latest state of the art technologies to manufacture Frequency Selective Surfaces (FSS) designed to capture signals at specific frequencies while being transparent to others. To manufacture these products, we use our proprietary metal etched surface pattern and characterized dielectric materials. Many consider this product to the the premier dichroic sub-reflector in the industry.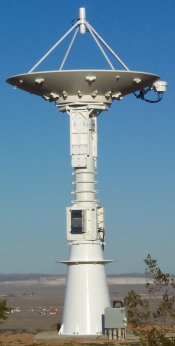 Reflectors
PRI uses a unique graphite honeycomb sandwich construction for durability, optimal dimensional stability and stiffness to weight ratio. Our 42″ graphite composite reflector was successfully used on the "Clementine" Lunar Spacecraft to relay data from the lunar surface. If your project's risk profile encompasses years of work and millions of dollars in expenses, you will want PRI's expertise, knowledge and products.
Segmented Reflectors
At PRI, we offer the Industry a new performance standard for off the shelf, portable segmented reflectors. Our segmented products include an innovative latching system that reduces setup and breakdown time, while increasing the strength, durability, and longevity of our products without effecting performance. Segmented reflectors are offered in 3′, 4′, 6′, 8′ , 12′, and 20′ sizes.